At Think Design we spend as much time as we can at play. Our event design and production work always takes priority but when we can, we play.
We love to experiment with non standard materials and production methods. We love to mess about with colour and light, with structure and form and every so often these unfettered expeditions into the unknown bear fruit. New ideas are formed and new products emerge.
Take Facet Wall for example. We started experimenting with mirrored aluminium sheeting when working on concepts for a fashion show stage set a couple of years ago and saw potential in the material so during any down time we had we got to know the material and we sketched and cut and milled and stuck and folded a lot of pieces and when the dust settled we had ourselves 3 prototype panels.
We were so pleased with the result that we took them on a day trip to the countryside and took some photos.
When we got them back to the workshop we worked on turning them into panels which could be joined together and when we nailed that we made 50 of them and some transport crates to keep them scratch free. Now we have a unique and head turning 3D modular wall for hire called Facet Wall and we love it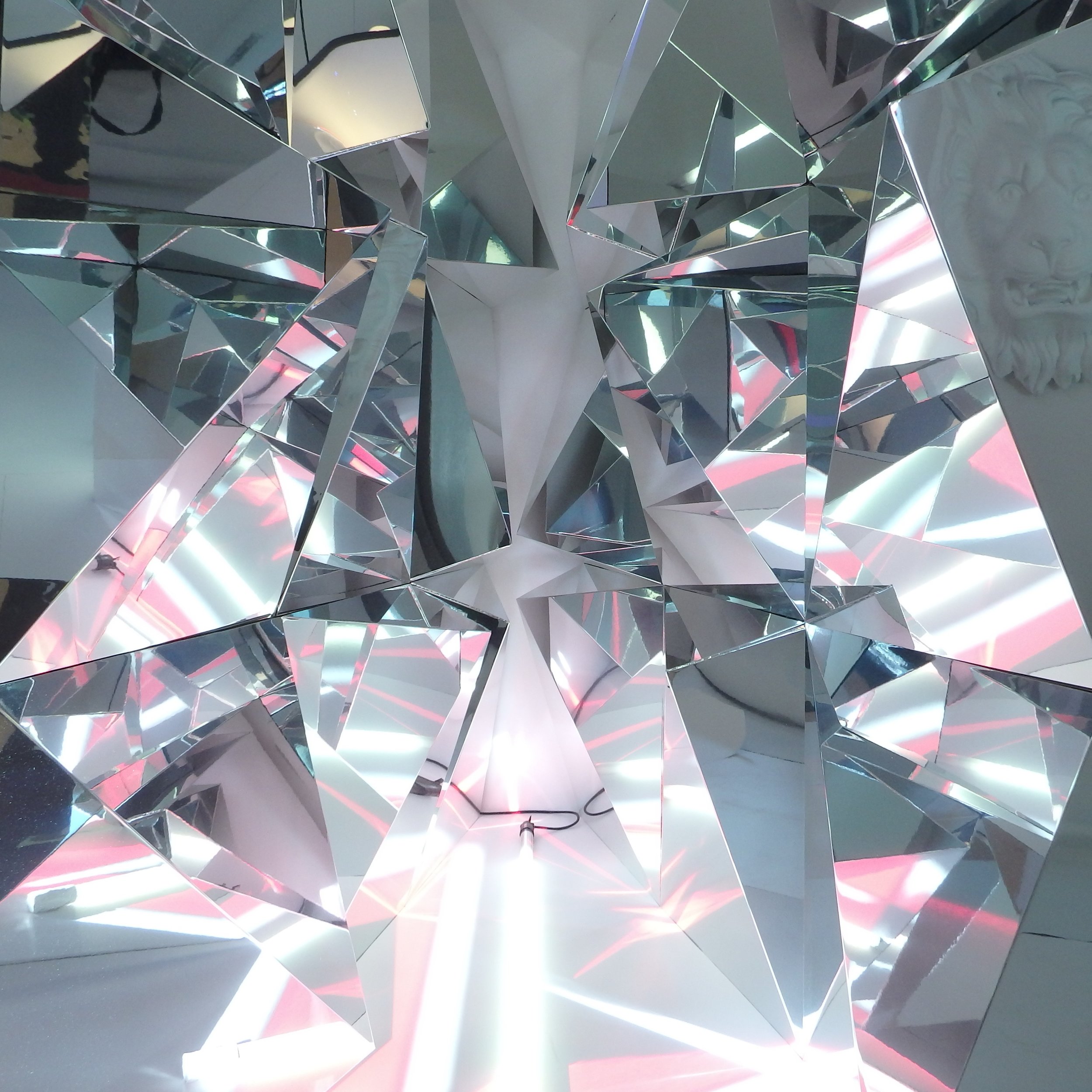 Our eternal play date rumbles on! Watch this space for upcoming experiments in style....